Introduction
I have worked full time as a Forensic Document Examiner and expert witness since 2008. My U.S. and international clients have provided me with an enormous variety of cases involving the need for questioned document examination. My court testimonies include federal, state, and civil cases. I have also testified in front of the High Court in Port of Spain, Trinidad, and worked as a consultant for a U.S. Army JAG defense team in Kaiserslautern, Germany.
Certification & Professional Membership
I'm a Certified Member of the International Association of Document Examiners.
Foreign Languages
I have worked on cases with questioned signatures in Spanish, Arabic, Chinese Mandarin, Hmong, German, Korean, Russian, Vietnamese, Lithuanian, Croatian and French. Cases involving long handwriting samples include Greek, Arabic, Chinese, and Spanish. I'm open to working with any language except for Farsi.
Education and Training
High School and College
After graduating high school in Kalispell, Montana, I received a Bachelor of Arts degree in Sociology & Fine Art from the University of Montana.
Two-year Forensic Document Examination training
In 2008, I completed a comprehensive training course taught by Katherine M. Koppenhaver, Certified Forensic Document Examiner and owner of Forensic Document Examiners, Inc. Ms. Koppenhaver has trained and mentored students for decades. The course included real case studies; textbook study accompanied by thirty-six written tests; required research projects; and weekly online group classes, which continue to this day. Ms. Koppenhaver is the founder of the International Association of Document Examiners.
Additional Questioned Documents Course
American Institute of Applied Science course titled 'Questioned Documents'. Certificate obtained on August 17th, 2009. This course covered text-based identification of questioned keyboarded writing and typewriter identification.
Forensic Law
Course titled 'Certified Forensic Consultant', from the American College of Forensic Examiners Institute. The 36-hour course was taught online by Dr. Mark Rabinoff. I completed the final test in January 2013. The course covered case laws involving expert witnesses, court procedures, and how to be an effective expert witness.
Expert Witness Training
I attended a S.E.A.K., Expert Witness Training Company event presented by James Mangravitti, Esq., and Steven Babinsky, Esq. The Annual National Expert Witness Conference was in Chicago, IL. on April 27th-April 28th, in 2013. Most of the guest speakers were Attorneys who provided advice on testifying as an expert witness, report writing, and forensic consulting.
Advanced Interviewing & Statement Analysis
Advanced Interviewing Concepts & Statement Analysis was an 8-hour seminar presented by Mark McClish at the North Las Vegas P.D. on January 25th, 2012. Mr. McClish is a retired Supervisory Deputy U.S. Marshall with 26 years of federal law enforcement experience.
Forensic Linguistics
I completed Unit 1 of Forensic Linguistics Certificate Course presented by Dr. John Olsson in January 2021. The course material provided knowledge on text-based authorship analysis. An example of using authorship analysis is comparing the words of a threatening writing with one or more suspects, to find differences and similarities in linguistic styles.
Conferences Attended
IADE: the International Association of Document Examiners annual conferences.
August 24-25th 2018, (16 hours).
September 21-23, 2020, (16 hours).
September 13-15, 2021, (12 hours).
October 10-12, 2022, (12 hours).
SAFE: the Scientific Association of Forensic Examiners Annual Conferences.
October 19th, 2018, (8 hours).
October 4th, 2019, (8 hours).
NIST: the National Institute of Standards & Technology Measurement Science & Standards in Forensic Handwriting Analysis Conference and Webcast.
June 4th and 5th, 2013, (16 hours).
LAPD Homicide Investigators Conference. March 2010 at The Palms Hotel in Las Vegas. The crime scene evidence exhibits featured artifacts from famous murder cases – including material from the Manson family killings, Marilyn Monroe's death, Robert Kennedy's assassination, the Black Dahlia murder – and the black leather glove that didn't fit O.J.
Proficiency Testing
2009-2014: Collaborative Testing Services Forensics Proficiency Testing in Questioned Documents. The yearly tests require the solving of case studies.
2019- 2022: The International Association of Document Examiners yearly tests also include a variety of case studies and handwriting sample matching.
Public Speaking Engagements
High School Science Guest Teacher
2011-2013: I was a guest science teacher at Cheyenne High School in Las Vegas. My presentation was titled: 'Forensic Document Examination as a Career.'
Law Enforcement Training Instructor
In November 2018, I was approved as a Law Enforcement P.O.S.T. Training Instructor for the State of Montana. Presented to detectives from across the state, my eight-hour training course was titled 'Forensic Document Examination for Law Enforcement and Public Safety Officials.' Presented live in May 2019, my course topics included: Standard Methodology; unexplainable differences and indications of genuineness; forgery techniques; shape vs. speed and line quality; evidence handling and collecting exemplars; master pattern analysis; elements of comparison; the fastest way to solve an anonymous letter case with multiple suspects; forming an opinion and expressing conclusions in writing; effective courtroom exhibits; and skills tests with real case studies.
IADE Conference Presenter
I presented at the 2021 International Association of Document Examiners annual conference. My topic was 'Instructional Graphics for Document Examiners'. I used demonstrative graphics from my case files for the presentation.
Types of graphics presented:
Photoshop comparison overlays.
Dissecting signatures.
Anonymous handwriting: defendant comparison charts.
Measurements and Descriptive graphics using color.
Foreign handwriting graphics.
Demonstrating alterations.
Imaging deciphering cases.
Indented handwriting, and my computer-assisted exposure technique.
Media Appearances
Las Vegas I-Team Investigation
During the housing crisis and recession, I examined some questioned signatures on mortgage documents for the KLAS News Now I-Team Investigation team in Las Vegas. This was during the robo-signing epidemic when a massive number of foreclosure documents came into question.
Pawn Stars on the History Channel
I was a guest memorabilia authenticator on two episodes during the first season of Pawn Stars in 2009. I declined future appearances because my goal is solving criminal cases.
Fox News, Dallas Investigation
In 2008, I provided a report confirming forgeries in the Dallas District Attorney's personal financial statements.
Published Writing
'Disguised Handwriting: Unmasking the JonBenet Ramsey Ransom Note'; written in 2013. The article is about why the Ramsey family members are innocent of the murder. I describe how the case can be solved by comparing potential suspect handwriting samples with the undisguised material in the ransom note.
My Equipment
I have an iPad and three PowerBooks, one of which is plugged into a large desktop monitor. I use my iPhone for photographing original documents. My Epson printer/scanner is used for creating paper enlargements of the comparable handwriting samples. I have two magnifying lights and a variety of hand-held measuring devices. The programs I use are Photoshop, Microsoft Office, Adobe Fresco, Procreate, and Keynote. I can operate Zoom meeting, Blue Jeans, Facetime, and GoTo Meeting for online conversations and expert witness testimony.
Reference Books
My collection includes textbooks on Forensic Document Examination, handwriting identification, expert witnessing, Forensic Linguistics, and foreign languages. My most valuable book is the 1929 'Questioned Documents, 2nd Edition' by Albert S. Osborn. The 1042-page opus is autographed by Mr. Osborn, who is known as 'The Father of Forensic Document Examination.'
My Past Careers
I was the co-owner of an advertising agency; publisher of Daydream Magazine; Certified Clinical Hypnotherapist, and owner of Mind Over Matter; I played the part of Queen Guinevere in the King Arthur's Tournament Show at the Excalibur Hotel; freelance costume designer; aerobic dance instructor; personal trainer for Joan Rivers, and others…
Signing Off
Thank you for your interest in my business and credentials.
Respectfully,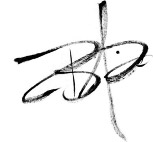 Brenda Anderson.