Welcome to Expert Handwriting Analysis. As an independent document examiner, I work with private citizens, attorneys, corporations, and law enforcement throughout the United States and abroad. Most of my cases involve suspected forgeries, questioned documents, and anonymous handwriting identification. As a court qualified expert witness, my appearances include Federal, State and Civil cases; both defense and prosecution. After you browse my site, please do not hesitate to call or send me an E-mail.
Examples of Cases
Identity Theft
Mortgage Fraud
Wills & Deeds
Anonymous Letters
Embezzlement
Altered Documents
Computer Forgeries
Check Fraud

Life Insurance Policies
Divorce Decrees
Immigration Papers
Medical Records
Suicide Notes
Robbery Notes
Sales Contracts
Court Records
Testimonials
---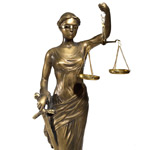 "On the witness stand, Brenda Anderson is focused, persuasive, knowledgeable, and credible. She delivered testimony on cross-examination that was even handed, yet piercing to the opponent's case. When you are looking for a questioned document examiner who won't buckle under pressure, Ms. Anderson is an excellent choice!"
– Mark A. Rogers, Attorney at Law Corporate Center, Pasadena, CA
---
"I am writing to inform you that I used the services of Brenda Anderson. The case was involving a form that was filled out and sent to the US State Department. She was very professional and took an extreme interest in my case. Her dedication and professionalism is very rare and she should be commended. She was extremely thorough, and was able to identify the suspect who committed the forgery."
– Michael DiGiorgio, Chief of Police, Franklin Police Dept. Gloucester County, NJ
---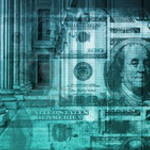 "I used Brenda Anderson for an estate matter in 2009. The case involved what I suspected to be forged checks, which were written by a family member. We wanted to resolve the case without going to court, but we needed to present a very strong case with clear and well supported evidence. We hired Ms. Anderson to analyze the alleged forged checks. She prepared exhibits of the checks and a Letter of Opinion. The exhibits were very clear and professionally prepared. The Letter of Opinion was comprehensible, accurate and specific to the matter of evidence of forgery. Her choice of wording was legalistic and yet precise and easily understandable. Our case was settled out of court, through a mediation type meeting. It is my belief that the letter from Ms. Anderson was the central factor in our evidence and eventual positive outcome. I believe that once the offender was presented with this handwriting analysis and letter of opinion, she knew we were serious, knew we had evidence, and knew that this case was going to court if she would not settle; it was the ultimate "let me make this perfectly clear."
– Rose Stevenson Houston, TX
---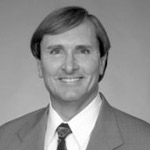 "Winning court battles is about establishing and retaining advantages. The most potent advantage an attorney can have is to snare an opponent in a lie. It doesn't only happen on TV – that's what makes experts like Brenda Anderson priceless in my profession. For those foolish enough to leave written evidence, Ms. Anderson proves the facts. She was quick but thorough, smart but street wise, ladylike but firm. I'd take her work with me anywhere, including the Supreme Court."
– Michael J. Zpevak, Attorney at Law St. Louis, MO
---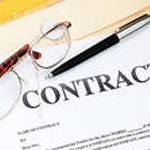 "I want to express the wonderful job that Brenda Anderson did in helping me prove that a sales contract had been forged with my name. Ms. Anderson was very thorough in her analysis and responsive to my case. She made herself available for follow up questions and clarifications and to testify. On the court day, she was extremely prepared, articulate and professional. During her testimony, she was challenged by the Defendants and their attorney and although they attempted to ruffle her, she clearly discussed her methods and analysis, and communicated why her report was irrefutable. Ms. Anderson was an indispensable asset to my case and I thank her for all of the hard work and Testimony she did in proving the forged document. I highly recommend her."
– Larry Isaacson, Retired United States Navy
---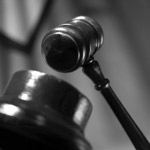 "She was one of the best ones (expert witnesses) I have ever seen.
She was really good."
– From court transcript in the Superior Court of the State of California
For the County of Los Angeles.
– Honorable William D. Stewart, Judge Los Angeles, CA
---